To configure Access Control in WebReserv, go to Setup and select Access Control List under More configuration options..
From the Access Control menu, select Configure your Access Control setting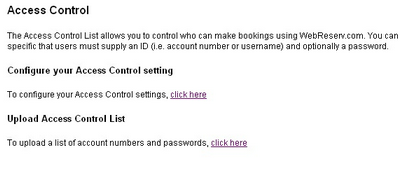 To enable Access Control for your account, select Yes to Use Access Control List. By default, WebReserv will only require a userid. If your users should be required to enter a password as well, select Yes to Use Password.
When you are done with your changes click save to save your changes.