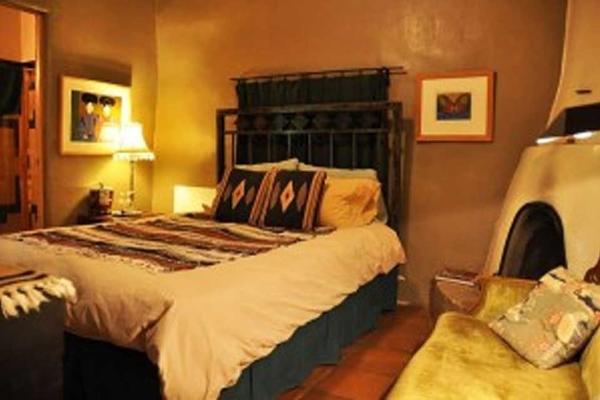 About Touchstone Inn
Cozy ground floor room with queen bed, features wood burning Kiva fireplace, on-suite bath with glass shower, high coved ceilings, covered patio with curtains for privacy has dining seating. TV is on internet, so ring your ROKU and Netflix pass codes, Coffee pot, microwave, fridge. Our smallest room, named after author and previous owner Miriam Hapgood Dewitt who built it.

Standard Queen: Current lodging rate is $165, Check Availability Button for rate updates. Two night minimum. Taxes, CAM fees, plus 4% processing are added to each reservation.  All rooms have a two night minimum and can be booked online from our website for less. Always Book Direct; OTAs are foreign companies, not regulated, charging 20%, destroying the hotel industry - it is a foreign invasion and no one is watching!