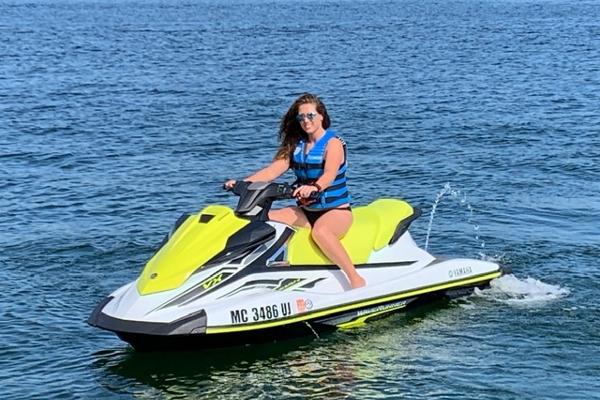 About Summertime Rentals - of Lake Charlevoix
For daily use only - no multi-day rentals. Yamaha VX 3-seater WaveRunner, powerful 123hp, 4-stroke, fuel-injected engine. These have plenty of power, easily tows a tube and most skiers and wakeboarders up to about 200lbs. They are most comfortable with one or two riders but can accommodate three riders if there are two average size adults and one child or one adult and two children. Maximum capacity is 530lbs but over 450lbs is not recommended.

Driver/Rider Age: Mature and responsible persons 14-15 years of age may drive if accompanied with a parent/legal guardian. Persons 16 and older and instructed by Summertime Rentals are legally allowed to operate personal watercraft (jet-ski). Children 6 and under are legally not allowed to ride per Michigan Law. All drivers must be present for instruction and are required to fill out driver forms regardless of age.