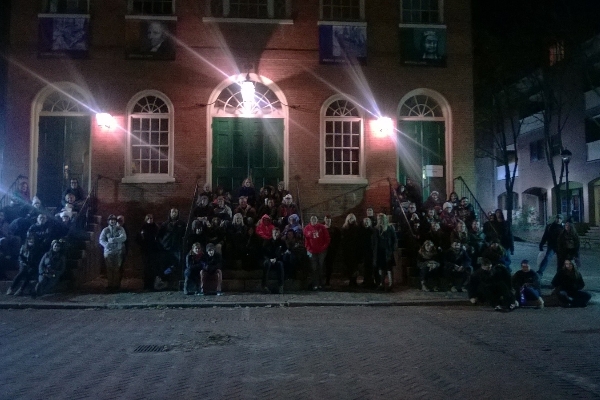 About Sinister Stories of Salem
Sinister Stories of Salem is a hauntingly magical two hour walking tour that takes you through downtown Salem, past historic graveyards through the eerie alley ways and down the cobblestone paths that echo with the spirits of this ancient New England City. This is a theatrical tour based on historical figures, legends of Salem and unearthly spirits.

Your tour guide is local, native born Kenneth Dyke-Glover. Kenneth is a practicing Quaker, trained embalmer and a spirit medium. While he does not identify as a witch religiously, he has received training in various occult disciplines from both Salem and abroad. Kenneth invites the spirits to walk among you on the tour by singing and telling personal tales. At the close of the tour you are invited to stay on and participate in a ritual circle of connection between the living and the dead.

Not recommended for most children under the age of 13.

Private group tours also available upon request.