On this page you specify your business category. The business category is very important to the WebReserv system. The booking system use this information to determine how to handle your bookings and it is also used to determine how to present your business on the WebReserv Portal.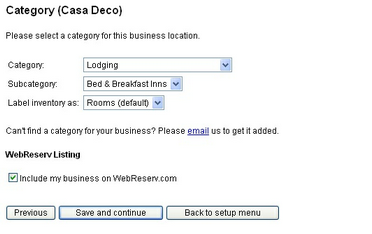 Select business category
If you cannot find the exact category for your business, select the closest category and contact our support to have your business category added.
When you are done with your changes click save to save your changes.