The Reservation Management System manages your reservations for you. This online system enables you to create, view and modify reservations. You can use the Reservation Management System to manage reservations that are made over the Internet as well as walk-in customers or guests. You can also use the Reservation Management System when customers call-in to make a reservation.
The Reservation Management System also provides functionality to setup and maintain information about your business, products/units/rooms, price lists, discount codes and everything else you need to manage your bookings.
Every time you log onto WebReserv, the first screen you will see if the home page. The home page shows you all the important information right away, including new reservations and today's guests.
.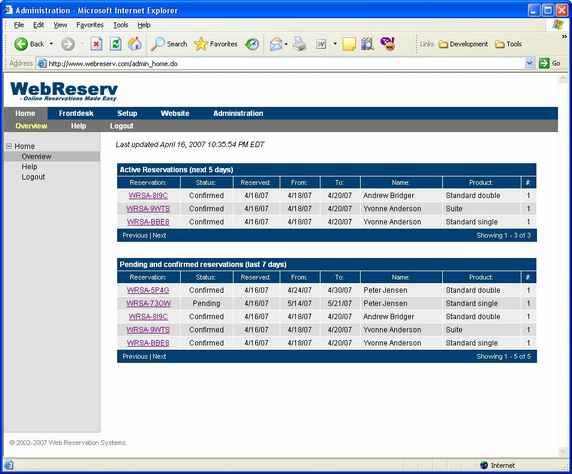 Administration Home