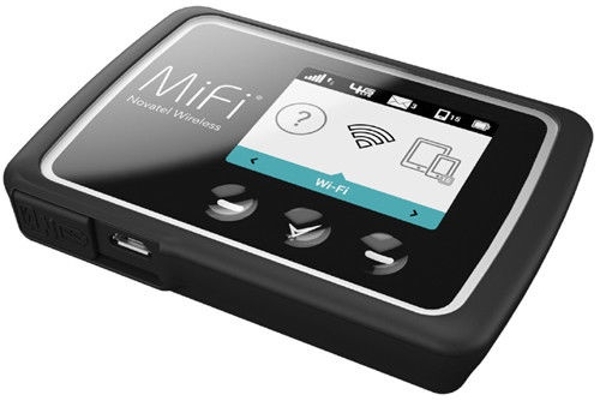 About Tech In The City-4G/Wi-Fi Wireless Internet Rental
SPECIAL CORONAVIRUS PANDEMIC NOTICE:
In order to help the people of Hawaii that require an internet connection while they work or attend classes from home during this COVID-19 Pandemic, a special Discount Code has been activated for selected Unlimited Data LTE devices. Go to our Webreservation site (4gwir.com) to first select the type of equipment you require and then the requested dates of your rental (7-Day minimum, 60-Day Maximum). Continue to the next page and enter the Discount code COVID19 in the "Discount/Gift card Code:" field and click on APPLY to receive a 50% discount for rentals booked by June 30, 2020.

We rent 4G wireless data equipment provisioned with UNLIMITED 4G LTE, 4G LTE-A (Cat6, Cat9, Cat16) and 3G Wireless Internet Data Services through either the AT&T or Verizon Wireless Nationwide Networks - No need to worry about the amount of Data you are using! So long as you are receiving 4G-LTE signal, 4G speeds will be maintained relative to your received signal strength and the overall utilization of the wireless carrier's network by all other users in the area.

Our rates include Free Personal Delivery to YOU and Pickup from YOU between 7:00 AM and 10:00 P.M. within the Waikiki and Honolulu city areas (968 x x Zip-Code) between Hawaii Kai, throughout Waikiki and up through the Airport/Halawa area, however, due to heightened security measures we are no longer allowed to perform deliveries at the Honolulu International Airport (HNL) terminal itself. 7:00 am and 10:00 pm daily. WE ARE A "MOBILE SERVICE", There is no pickup or drop off location.

Delivery and Returns, to and from locations outside of the Greater Honolulu area, are typically done via USPS (United States Postal Service) Priority Mail to/from your location at a cost of $10.00 each way. Not sure about your location? Contact us to confirm your delivery location and any potential charges.

WE ALSO RENT FOR UNLIMITED DATA USAGE ON THE OUTER ISLANDS and the CONTINENTAL U.S.!
Contact us about rentals on Kauai, Maui, Lanai, Molokai, the Big Island of Hawaii and the Continental U.S.: We are based on the island of Oahu in Hawaii, however, with at least 2-4 days notice we can arrange for the equipment to be mailed to your hotel including a USPS PRIORITY pre-paid return mailer for an extra $20 fee/unit to cover the postage both ways.

Our bandwidth speeds are typically FASTER, the Data is UNLIMITED and our connections are SECURE as compared to the public Wi-Fi internet services provided at most hotels.

• Why have internet access that only works at your hotel or at a convention center? Our Portable Pocket Wi-Fi HotSpot units travel with you throughout the Hawaiian Islands and the Continental U.S..

•• Don't spend your precious time in Hawaii looking for insecure Wi-Fi hot spots! SECURELY connect to the internet using our password protected 4G LTE-A Wi-Fi devices instead of using an insecure Hotel, Coffee Shop or Public Wi-Fi network where your data may be compromised.

•• No DSL? No Cable? No Fiber? No Problem! Do you require internet access at a Remote Location? Perhaps on a Boat? In a Construction Trailer? Or a Booth at a trade show? Contact us with your questions. Phone: 808-447-9741 x101 • Email: rentals@techinthecity.com

You should check the coverage maps of the different wireless carriers for your chosen location(s) to confirm connectivity and perhaps request the appropriate carrier for your location:

AT&T: https://www.att.com/maps/reseller.html
Sprint: http://coverage.sprint.com/IMPACT.jsp?INTNAV=LeftNav:Search:PopLinks3
T-Mobile: http://www.t-mobile.com/coverage-map.html
Verizon: https://vzwmap.verizonwireless.com/dotcom/coveragelocator/

You can also email us the street address and we will send you a confirmation of wireless data coverage for your location.

Our Portable Pocket Wi-Fi HotSpots (MiFi® & AirCard) support 3G/4G-LTE, use a built-in 10-20 Hour rechargeable battery and can typically accommodate 10 to 15 wireless connections. Our MiFi Rental Outfits include a convenient carry case, a Car Charger, a 110VAC wall outlet to USB charger and a USB charging cable. "More information & rates" can be found below.

Our Indoor Routers (with or without Wi-Fi) have an integrated 3G/4G LTE modem. Units are capable of connecting through the newest LTE-A protocols when available in the area. FYI - this device must be plugged into a 110VAC outlet. "More information & rates" can be found below.

For larger events, depending on its location, we can provide a High-Bandwidth Fixed Wireless Broadband internet connection at your event and setup a large scale Wi-Fi network using Xirrus High-Capacity Wi-Fi Access Points.

Please contact us at 808-447-9741 x101 or rentals@techinthecity.com should you have any questions.

TO GET A FREE ONLINE QUOTE:
Simply select the type of equipment you wish to rent by clicking on the appropriate "Book" button below. Then Select your Start & End dates. Click "Continue" to see your free price quote on the following page.

If you agree with all the terms stated on the pages you've seen so far, and those within the "Terms & Conditions", click "Continue" to fill out YOUR HOME and/or YOUR BUSINESS CONTACT INFORMATION on the next page.

PLEASE FILL OUT THE "COMMENTS" AREA WITH YOUR REQUESTED DELIVERY TIME AND LOCATION where YOU wish to meet to take delivery of the equipment and complete our "Security Deposit Waiver Form". Unless you are leaving a cash deposit for the equipment, a credit card is required and will be recorded as a security deposit on the Security Deposit Waiver Form.

NOTE: Without a "Pre-Filled" and approved "Security Deposit Waiver Form" we are not able to leave the equipment at the front desk as they are not able to fulfill or complete the Security Deposit requirements on your behalf. ***Please see Terms & Conditions for limitations, equipment liability, and "Security Deposit Waiver Form" information.***

HOW FAST IS THE 4G CONNECTION?
Measured Bandwidth for a 4G-LTE network has typically been 3-12 Mbps. LTE-A is up to 30 Mbps with bursts up past 50 Mbps when in a good and un-congested 4G LTE-A coverage area.

WHAT OTHER TYPES OF WIRELESS EQUIPMENT DO YOU RENT?
We offer rentals on 2-Way UHF Radios and other types of AT&T, Sprint, T-Mobile and Verizon Wireless LTE-A/4G-XLTE/LTE/3G equipment, Fixed Wireless Point-to-Point and Xirrus Wi-Fi Access Point equipment.:
••• Indoor Routers with an integrated 4G LTE modem, an Ethernet cable connection with/without Built-in Wi-Fi.
• Indoor Wi-Fi Routers to be used with your Ethernet Internet Connection.
• High-Gain Fixed Wireless Outdoor Transceiver Units provisioned with an AT&T, T-Mobile or Verizon 4G-XLTE/LTE-A or 3G connection with or without built-in Wi-Fi.
• Point-to-Point Fixed Wireless transceiver offering up to 1000Mbps of synchronous bandwidth - - Actual Bandwidth acquired will depend on location.
• High-Capacity Wireless Wi-Fi Access Points by Xirrus for large gatherings.

HOW DO I PAY FOR THE RENTAL?
After you complete your online booking of the reservation, you will be forwarded to a secure PayPal card processing service where your Visa, MasterCard, Discover and American Express cards are accepted online and processed as a GUEST through the PayPal card processing service (you may also use your own PayPal account if you have one). YOU ARE NOT REQUIRED TO HAVE A PayPal account, nor are you required to open a PayPal account, to use your credit card to pay as a GUEST via the PayPal card processing service.

Payment with your Credit Card or cash can also be processed in person at the time of delivery, HOWEVER, Please select CASH as your form of payment AND request to make payment at the time of delivery in the COMMENTS field. Otherwise the reservation will not be confirmed without payment in full.