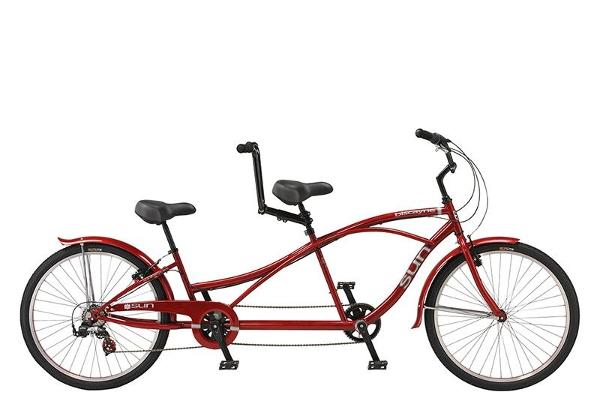 About Extreme Family Fun Spot
Sun Biscayne 7speed cruiser Tandem Bicycle:
If you're ready to hit the town in style for a weekend ride then this bike for two is right for you. Cruising bike paths and boulevards is a pleasure on this retro styled tandem. Comfort is the goal here and this tandem is available in two versions to suit a variety of riding needs.