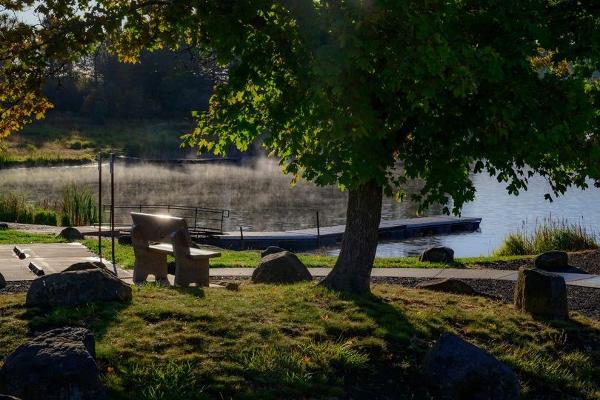 About Deyo Reservoir Campgrounds
Deyo Reservoir will begin taking reservations online beginning April 1, 2022 and open for camping May 1, 2022


In 1922, the Schmidt Brothers Mill constructed a sawmill and logging operation to take advantage of the wealth of timber in the area. This multi acre site incorporated homes for roughly 20 families, a mill office, a post office, cook shack, bunk house for single men, gas pump house, public well house and other small buildings, besides large lumber drying area. The mill ran continuously on this site for 50 years. For the past 40 years, it has remained as wetland and pasture land until the Mary Lou Deyo Family generously donated this land. The Deyo Dam was finished in 2011, creating the 55 acre reservoir, and the campground was finished in 2013.