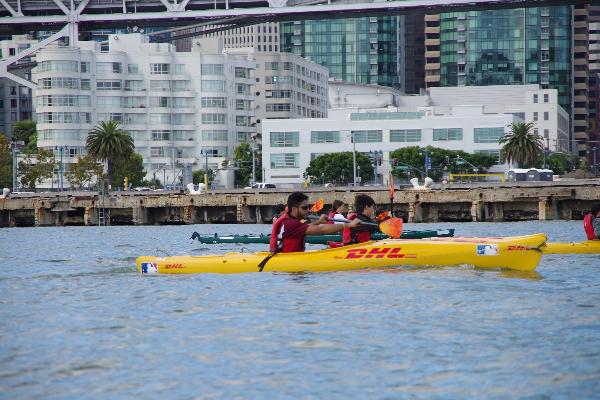 About City Kayak
Learn how to paddle a kayak in a quiet water.

This kayaking session is suitable for first time paddlers and families. No paddling experience is required, and beginners are welcome.

Swimming ability is NOT required, but helpful. Recommended weight range is 50lbs to 240lbs.

Everything you need for the session is provided- kayak and equipment, instructions, time to practice.

We will go through a briefing about the area, show you how to maneuver a kayak straight, turns, reverse, sharp turns, spin, and rudder stroke.

After some practice, you will explore along the Brannan Wharf or McCovey Cove. Our instructor will be on the water to lead the way and give you helpful tips.

You get an easy to use and extra stable kayak. Single and double kayaks are used. Single kayaks are simple to operate. Double kayaks are available if one person needs extra support, or you just want to learn operating a double kayak.

Online booking closes early, sometimes days ahead. Walk-in prices are higher, even if seats are available. Most intermediate or advanced trips require a reservation ahead of time.