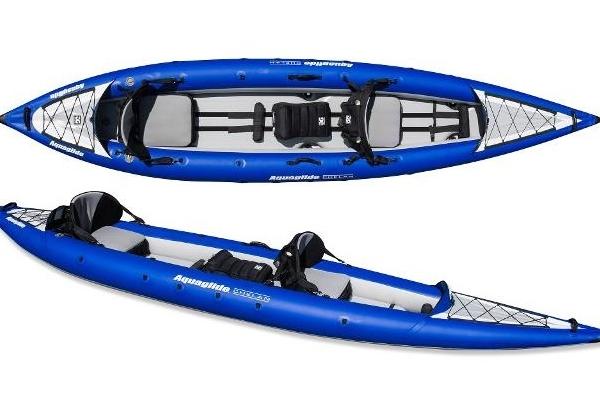 About City Kayak
Inflatable kayaks or paddle boards are available for overnight trip.

A rental kit includes paddle, life jacket, air pump. Costs are;

Inflatable Single Kayak or SUP Kit
1 Day $89
2 Days $149
3 Days $199
Weekly $299

Tandem Inflatable Kayak Kit
1 Day $119
2 Days $189
3 Days $279
Weekly $399

Items like inflatable kayak, inflatable SUP(stand up paddle board), canoe, hard shell kayaks, or cargo box can be reserved. As you complete the booking process, enter your preference in COMMENT box; time of pick up and return, inflatable or touring kayak, single or double, open top or touring kayak, big or small SUPs- size, length, capacity, etc.

We will prepare boats according to your description and have them ready for pick up.

Rental fee will be collected at the time of pick up. Additional fees apply for accessories and extra days.

Commercial grade inflatable single and XL double kayaks, inflatable SUPs come in cargo bags with shoulder straps. Each pack is about luggage bag size(40lbs). Inflatable kayaks offer rigid center board(6psi) for better performance. Supports up to 600lbs on tandem or 300lbs on single. Inflatable SUP board supports up to 18psi for better performance.

Car top kits, roof racks, and boxes are available. Cargo box will hold 8 skis or 165lbs of camping gear.

You may be able to make an appointment for closed days. Please add in comments if needed.

If you have a group over 10 people, please call for discount and options.

We will clean and disinfect the boat, so the boat does not affect a lake water quality.

CHANGE AND CANCELLATION
$20 fee applies if cancelled 24 hours prior to the rental time. All change and cancellation requests should be emailed. Phone or voicemail requests will not be processed.