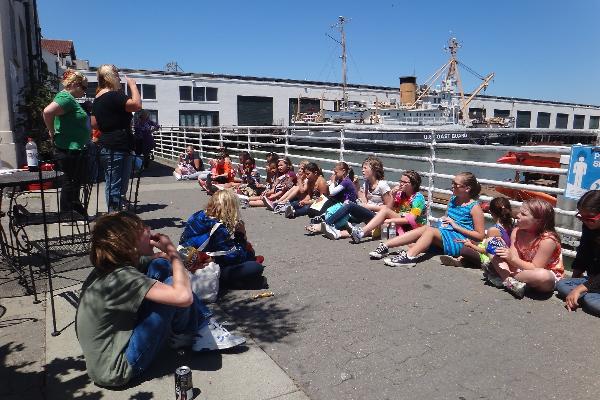 About City Kayak
Join a youth summer camp. It is a week-long fun and learning activities for age 8 and up.

The program includes kayaking, standup paddle boarding, canoeing, and small boat sailing. We will catch Splash Hits, watch harbor seals play, learn how to tie a knot, and play games on the water too. Swimming ability is not required, but helpful in learning and enjoying all activities.

The camp is available on selected weeks in June through August. Each program is Monday through Friday 9am to 3pm. If you would like to request a week that is not listed, please email to info@citykayak.com with Age, Name, and desired weeks.

What to Bring
Lunch, swim suit or shorts, wetsuit(if own one), towel, sun protection(sunglasses, sun block, hat), layers of clothing(for warm sunny weather to windy and cold), personal medication if any. All equipment for kayak, SUP, canoe, life jacket, wetsuit will be provided.

Drop Off and Pick Up
Drop off is between 8:30am-9am. Classes start at 9am and finishes at 3pm. Pick up time is between 3pm-4pm. After hour pick up is $20 per hour (prorated from 4pm).

Class Profile
There are at least two staffs attending the class. We may have 4 to 8 youths per day. Typical age is 8 to 12 years old.

Activities
First day is spent to review the basic techniques and safety related topics. As the week progresses, we look at higher level practices. Some of the destinations include; MCCovey Cove, Mission Creek Houseboats, Bay Bridge. We may build boats based on age and capabilities. Online photo album will preserve most activities as a souvenir.

Price Schedule
$499 per person after 4/16(early booking rate $449 expires on 3/15, $479 on 4/15.)
Please ask for discounts for booking more than one person.