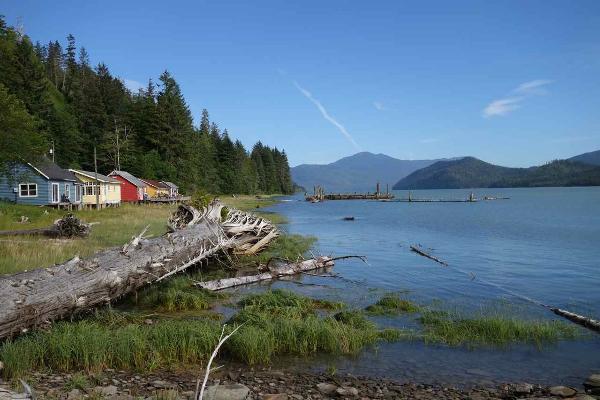 About Cassiar Cannery
Three of our Guest Houses have a shared room. They are all very comfortable with luxury linens. The bed configurations are:

Halibut House: one set of twin bunk beds
Sockeye House: two twin beds
Steelhead House: two sets of twin bunk beds

We can accommodate a total of eight people in a shared room. There is a field as you go through the reservation system that will allow you to put in the name of your friends and family and we will do our best to accommodate everyone's request. Please , if you snore, you will need your own room unless you are rooming with friends or family!