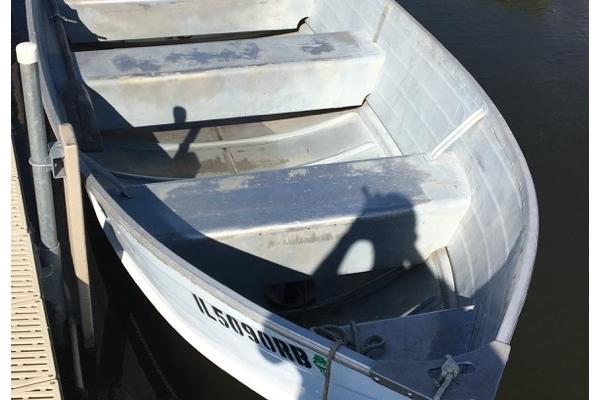 About Shabbona Boondock Supply: Bait Tackle Boat Rental
This boat will fit 3 comfortably or 676 LBS whichever comes first.

Shabbona Lakeside's basic fishing boat includes a 14' Deep V Boat with 3 bench seats and two anchors. Do you have your own electric or outboard motor? Bring it to Shabbona Lake and rent the row boat. If you bring an electric motor, you must have a battery box for your battery. If you bring a gasoline motor you must have a fire extinguisher and whistle. If you do not have these items you may rent them from Shabbona Lakeside.