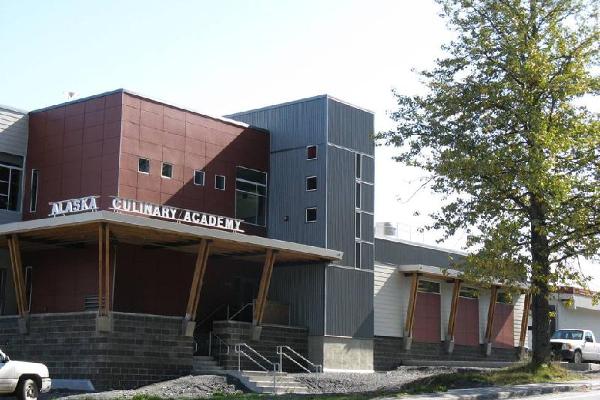 About AVTEC Academy Cafe
Please join our AVTEC Culinary Arts Students as they prepare a taste of modern and traditional Spanish cooking . A copy of the menu is on the AVTEC homepage

The Café is a themed restaurant created by the Advanced Culinary students at the Alaska Culinary Academy. During their training, our students gain experience in all aspects of the food service business, including food preparation to order and proper meal service. Students create the menu, prepare and serve it to you in a full-service restaurant setting. All menu items are prepared from scratch.

The price is $25 per person and includes all food choices and beverages. We offer tables for 2, 4, & 6 people.

* Reservations require a credit card and is NON refundable.
* Located on the first floor of the Alaska Culinary Academy on the corner of 3rd and B.

Make your reservation below by selecting the table size you desire. Please limit your reservations to one reservation per week.