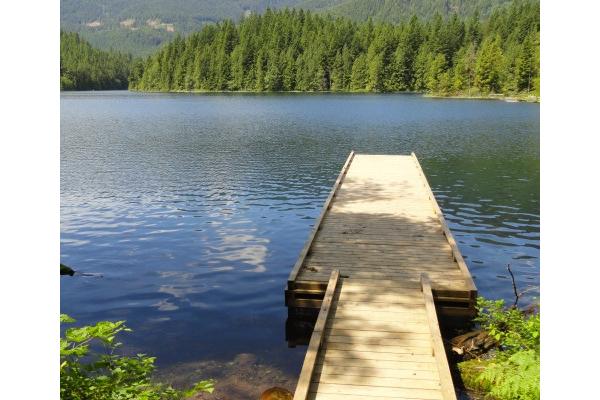 About West Harrison Reservations (0992760 BC Ltd.)
Enjoy this GROUP site for your family or group gatherings. This site is located at the north east side of Weaver Lake and boasts a dock, 10 tenting pad sites (room for more tents or RV's) and a communal fire ring. In addition, it features a beautiful log shelter complete with wood stove, food preparation station and three beautiful log tables. A boat launch is available to access this stocked lake at the main Weaver Lake Recreation Site. Small boats are welcome; however a maximum power restriction is set at 7.5 Kw or 10 hp motors. Enjoy easy access to the Denham trail; a nature hike that loops around the lake. This trail is approximately 6 km long and takes about 3 hours to complete. It is well worth the hike as you explore the many boardwalks, bridges and the beauty of nature along its path.
Organized sporting/competitive/group events require proper insurance coverage and must be pre-approved. No Grad parties, Raves or Festivals are permitted.