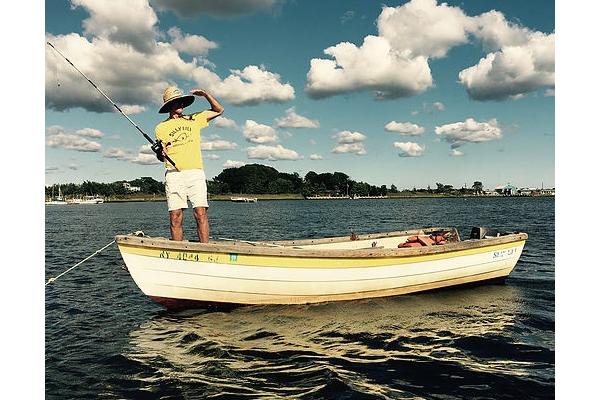 About Silly Lily Fishing Station
Our 16 ft rental dories are available with a motor. Oars, flotation cushions, life jackets and gas are included. Motorized dories are the best way to get to the beaches or to fish are with ease. The beaches and sand bars are incredible and the cool ocean waters are pristine. Each boat holds 4 adults or 2 adults and 3 kids. 600 pound maximum.

Full Day Weekday time is 8am - 4pm

NO SHOWS WILL BE CHARGED AT FULL RATE. CANCELLATIONS WITHIN 24 HOURS WILL BE CHARGED $50 WHICH CAN BE USED TOWARDS A WEEKDAY RENTAL.