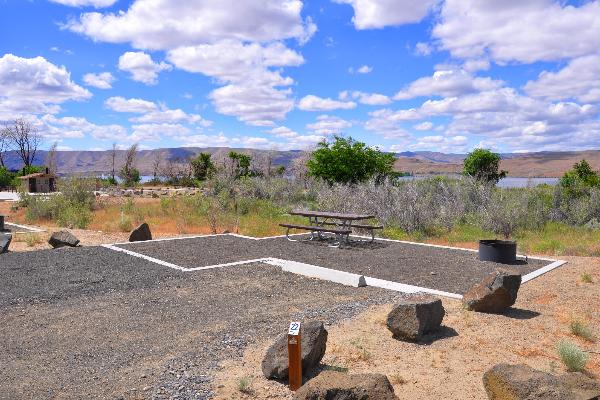 About Sand Hollow Recreation Area
***NOTICE: We cannot take reservations for 2019 until early March.***
Due to changing laws, Grant PUD has to update the way the we process revenue from our reservations (we can no longer use PayPal). Please be patient while we update the system.

Sand Hollow, owned and operated by Grant PUD, is a popular recreation area on the Grant County side of the Columbia River near Vantage WA.

Day-use amenities include:
Picnic areas
Swimming beach area with barrier protection
Access to the river
Gravel roads
Gravel parking areas
Non-flush bathrooms
Information and interpretation kiosks

Campground amenities include:
10 primitive walk-in camping sites (tent camping only)
30 semi-primitive vehicle access camping sites (trailers are not allowed)
A picnic table, fire ring and grill in each campsite
Non-flush bathrooms
The campground does not have water, sewer, or power.


Operating Season/Hours and fees:
Day-Use Areas: open year round dawn to dusk
Campground: open year-round
Camping fee is $15.00/night (includes tax) for each campsite. Refunds are not available.
There is no fee for day-use activities.

*Reservations are not available for this campground October-February. Walk-in camping is open year round.