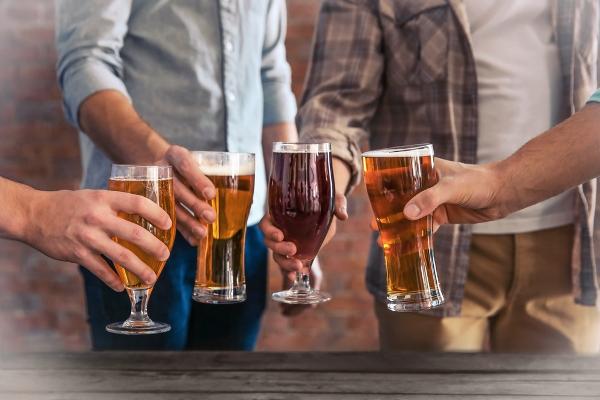 About Old City Rides - Craft Beer Tour $39pp
Experience the city everyone loves while imbibing carefree on the trendy beverage everyone loves – craft beer – at local breweries in beautiful, historic St. Augustine, FL.

Our 3-hour, Suds With Your Buds tour allows you to effortlessly cruise to the Ancient City's four craft breweries while enjoying an up-close and personal, sightseeing tour of the nation's oldest city en route to each distinctive brewery. This refreshing Suds With Your Buds tour aboard our decked-out, 8-person golf cart goes where other can't, snaking its way down narrow, cobblestone streets into the heart of the historic district as we share the history – and you share the suds.
Your professional, licensed tour guide (and designated driver) gives you a taste of local lore, brew house trivia, and each brewery – Ancient City Brewery, Old Coast Ales, Dog Rose Brewery and Bog Brewery – gives you more than a taste of its signature and seasonal craft beers. For an average $5 per 12- to 16-ounce frosty glass, sit back, sip and relax or play some shuffleboard, ping pong or darts until it's time to take off to the next brewery. Take away a growler, or perhaps a growler, filled with the best beverage to enjoy later; T-shirts, mugs or caps emblazoned with the name of your favorite brewery; and a great experience free from parking or driving worries.

Season starts 8/15/2018 Please use discount code CRAFT for a 50% discount at check out.