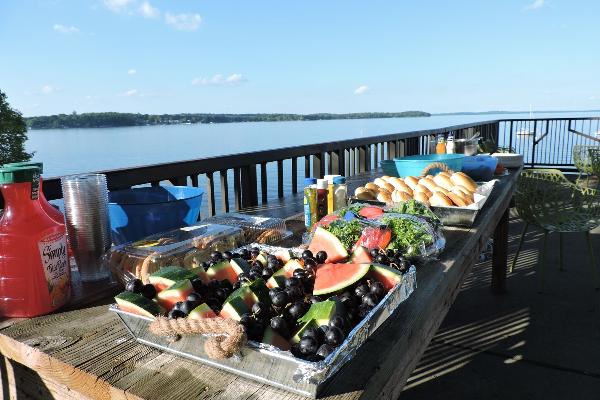 About Marshall Boats
From 15-500 Marshall Boats is the perfect place for your family gettogether to a company party or a wedding and every other social event in between. Marshall Park boasts lots of parking, a 30x70' rooftop patio with a grill and everything for entertaining and seating. For goups over 50 your price also covers a 40x60 covered shelter and a great open area for games or even a large event tent.

Marshall Park is the perfect place for all events and Marshall Boats can help make it easy with two add on packages. The Entertainment Package which includes lawn games, unlimited paddlecraft and 1 hour captained pontoon boat for every 25 people. Our Burger Bar has all your food needs taken care of with an option for a burger, teriyaki chicken or black bean burger. We can not provide any alcohol however you are able to bring your own.

For More information email Groups@madisonboats.com or visit us online at www.madisonboats.com/groups.