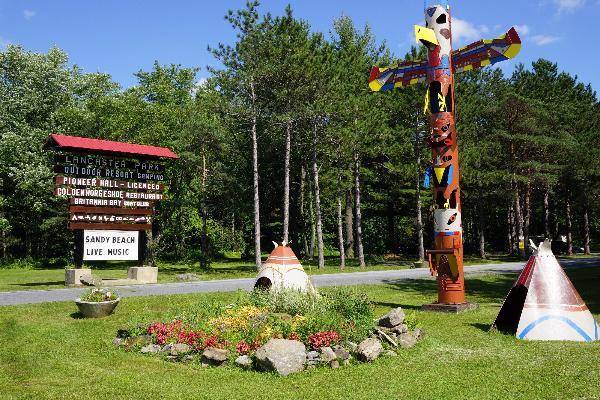 About Lancaster Park Outdoor Resort
With over 48 acres on the mighty St. Lawrence River, and a half kilometre of shoreline, on the edge of Lancaster, Ontario, Canada, our campground is the ideal base of exploration for the many exciting natural treasures in Eastern Ontario.
Whether you want to 'rough it' in our dry camping areas or have all the comforts of a spacious, electrical and water site; we have something for everyone.
We are only 45 minutes to Montreal and one hour to Ottawa, Canada's capital.
We have live bands just about every weekend in our waterfront venue and beside our beachside tiki bar.