Cottage Rental Nova Scotia
Lockeport, Nova Scotia
About Cottage Rental Nova Scotia
Cottage Rental Nova Scotia is located at:

Cottage Rental Nova Scotia
34 Upper Waterstreet
Lockeport, Nova Scotia
Phone: 403-667-5274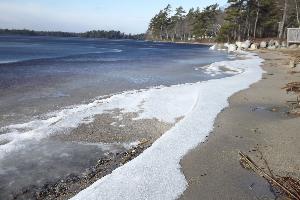 Large open concept loft, sleeps 4. The chalet provides water view. of Welshtown lake. Original pine plank floors and beams.
Private beach, Ramp access to dock and water.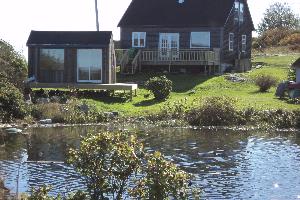 This historic two story Cape Cod style home sits at the edge of the Atlantic, in Lockeport; one of the most charming and unspoiled Nova Scotian fishing towns.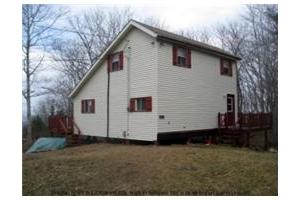 This cozy two story cottage is situated high on a hill with a panoramic view of Shelburne Harbour on the Atlantic Ocean.
---
RENTAL TERMS & CONDITIONS:
A down payment is due at the time of reservation. This amount will be charged to the credit card you submit at the time of booking.
All reservations will be charged a 5% reservation fee calculated on rental, cleaning fee and tax. The reservation fee is non-refundable and applies to every reservation. The reservation fee is automatically added to every reservation and will appear as a separate line item on the invoice. The reservation fee includes "peace of mind protection" in case someone in your party accidentally causes damage. The Peace of Mind Protection Plan excuses the guest from damages up to $150, as long as the damage is not willful, wanton or a result of gross negligent behavior (excludes damages by a pet). The Peace of Mind Protection Plan is in lieu of a Security Deposit and is required on all reservations. The Protection Plan does not cover fees associated with not abiding by our normal procedures (i.e. not removing trash before checkout, lockouts, smoking in any home, etc). Any damage in excess of $150 will be discussed with you first and be charged to the credit card on file. All reservations will require a credit card authorization in the amount of $750.

DEPOSIT POLICY
30% of the rental amount is due at the time of booking.
It should be noted that in the unlikely event the automatic booking program misquotes or reaches an incorrect total, Cottage Rental Nova Scotia will notify the renter (with provided e-mail on file) within 48 hours. You will be notified of the change and will have 24 hours from the time of notification to agree to the proper charges or receive a full refund.
Final payment in its entirety is due upon arrival
All of our homes are non-smoking homes.
We cater to families, and regretfully, no person less than 21 years of age will be permitted to register, unless accompanied by a parent. In addition, the person registering for the unit must be an occupant of the unit for the entire length of stay. No exceptions will be granted. If registered under false pretenses, all deposits and fees will be non-refundable.
The renter agrees to release and indemnify Cottage Rental Nova Scotia from and against all liability should anyone be injured on the premises during the terms of this agreement resulting from any cause whatsoever. Renter understands that there are special risks that may be involved in using special features, i.e. spas, hot tubs, Jacuzzis, whirlpools, gas grills, etc. as well as using other areas of the property. Renter agrees to be fully and solely responsible for any accidents they or their guests may incur. Renter agrees that they are responsible and liable and will pay CRNS upon request for any damages that occur to the special feature and its supporting equipment through their own or their guest's misuse and or negligence.

CHECK IN AND CHECK OUT TIMES:
Check in is 3 PM. You can arrange a later check in time by appointment up until 9:30 pm.
Check out is before 10 AM.
We will try to accommodate requests for later checkouts, if possible. However, it must be cleared with the office prior to arrival. If you are not out by the scheduled checkout time on your contract, you will forfeit your deposit and you will still be required to vacate the property. If this deposit is held on your credit card, we will convert this authorization to a charge at that time.

SECURITY DEPOSIT = $200.00
Renters acknowledge that Cottage Rental Nova Scotia has the right to charge the credit card on file for damages to the home that are above and beyond normal wear and tear. This amount could exceed the $200.00 deposit.

SECURITY DEPOSIT ADDITIONAL:
Any loss or damage to any Cottage Rental Nova Scotia property can be deducted from your deposit including but not limited to the following: number of guests exceeds that which is listed for the property. Excessive cleaning/laundry or rearranging furniture that has been moved, replacement of missing items from unit (including towels), soiling of towels, linens and carpets, costs of cleaning beyond the normal, costs to replace keys and misuse of items belonging to the property. Excessive trash will incur charges.

CANCELLATION POLICY AND PROCEDURES:
90 days plus:
Any cancellations made 90 days prior to arrival will receive a full refund minus a $100.00 cancellation fee.
Between 90-31 days:
Cancellations taking place under 90 days and before 31 days will forfeit the initial 30% deposit unless the property can be re-rented for the entire time slot. If the property is re-rented a $100 cancellation fee will still be assessed.
30 days and under:
Cancellations taking place under 30 days will forfeit total payment unless the property can be re-rented for the entire time slot. If the property is re-rented for the time slot a $100 dollar fee will be charged. We work hard to try and re-rent the properties and avoid unfortunate charges.
No refunds or compensation will be given for late arrivals or departures earlier than scheduled.
All cancellation requests must be made in writing (regular mail or e-mail).

DEPARTURE REQUIREMENTS:
1. Make sure all garbage is removed.
3. Place all deck chair cushions in their respective places inside house, if applicable.
4. Check all windows and doors and make sure they are locked and secured properly including back deck sliding doors.
5. In summer months, place the thermostat on 15 degrees and 10 degrees in winter months.
6. Return all beach and other towels, you will be charged $15 for each missing towel.
7. Use provided grill scraper/brush to remove remaining food after grilling.
8. Remember to sign the guest book.
9. PLEASE DO NOT MOVE ANY FURNITURE OR MATTRESSES.
Cottage Rental Nova Scotia is not responsible for any items left behind by renters or their guests. Any found items will be held for a maximum of one week. After such time, any unclaimed items will be delivered to a local charitable organization. Upon request, any items found on the premises will be returned COD at the renter's expense through a mailing service.
If you do not follow departure procedures, you will be subject to an additional cleaning fee and could forfeit your deposit.

LOCK-OUTS:
There will be a $35 charge for re-entry to homes due to lockouts.

LOSS OR THEFT:
Cottage Rental Nova Scotia assumes no responsibility for any loss or theft of guest's personal property. Always use caution and lock your doors and windows when away from the unit and while on beach.

WEATHER POLICY:
Inclement weather is always a possibility. In the event of a mandatory evacuation, a refund will be given for all days covered by the evacuation order. Unfortunately, we cannot control the weather or the beach conditions, therefore, there will be no refunds given due to bad weather or beach conditions. We will not be responsible for any construction in the area, which may cause noise, or driving inconvenience, therefore, there will be no compensation or refunds due to these conditions.

MAINTENANCE:
Maintenance or service requests will be responded to as quickly as possible following notification. There are no rebates or refunds issued for any reason as every good faith effort is put forth to ensure the property is maintained and in good working order prior to your arrival.

RATES:
Until deposits are received, rates are subject to change without notice.

SUBSTITUTION:
In rare instances, a particular home may be sold, removed from the rental program, or have maintenance problems; therefore, Cottage Rental Nova Scotia reserves the right to change reservations to like or better accommodations. Rates may vary and CRNS' liability shall be limited to a refund of any deposit or prepayment if unable to supply a substitution and CRNS does not accept any liability for any loss caused to you as a result of this cancellation. We will notify you at the earliest opportunity of any substitutions or changes to your reservation.

PAYMENTS:
We accept payments by personal/business check, paypal, creditcard and cash.
---