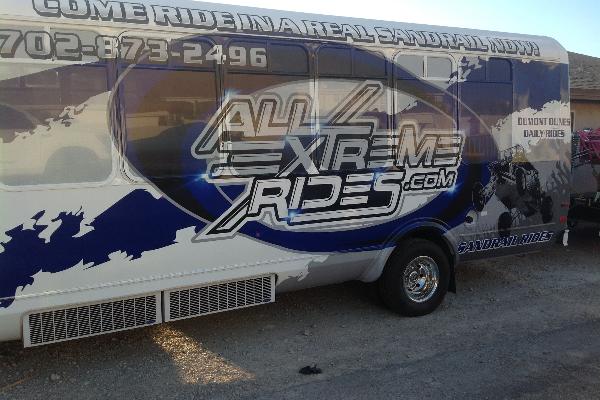 About AllExtremeRides
All Extreme Rides shuttle will take you, your friends, family and colleagues to the Dumont Sand Dunes for a full day of fun and excitement! The Extreme! sand rail adventure ride is designed to exhilarate you and take your fun to the next level. It's more than just a ride, it's an adventure! From the shuttle ride to the main event, our "A" team is on their "A" game to make your experience one you will never forget.

The extreme performance off road action happens at the Dumont Sand Dunes in the Mojave Desert just outside of the Southern California and Nevada border about 100 miles from Las Vegas. "Duners" travel from all over to rip around in this awesome 8,150 acre sand spectacle.
The All Extreme Rides shuttle picks up daily on the fabulous Las Vegas strip to embark on a day of rip roaring adventure!