Resource Center
November 2007 Newsletter
In this issue:
Welcome
Dear WebReserv customer,
Welcome to the WebReserv.com newsletter. In this issue you can read more about the smart payment processing capabilities offered by WebReserv.com. Our payment processing capabilities enable you to accept most credit cards including MasterCard, Visa, American Express, Discover and many more, and you can use the integrated transaction history to keep track of payments.
We also describe several new booking rules that can be used to customize WebReserv.com to process bookings exactly the way you want it.
As we get closer to the end of year, don't forget to update your rates in WebReserv.com. Remember that reservations can only be made if rates are available. To check your rates, log on to your WebReserv account and select setup - rates. You should have rates for 6-12 months out in the future to ensure that customers can make reservations for you.
As always - we invite you to write us and let us know what you would like to see to make WebReserv.com work even better for you. Contact us and let us know.
Best regards,
WebReserv.com
Automate payments with payment processing
Imagine having a system that automatically process credit card payments when a reservation is made. There is no need to spend precious time calling the customer to ask for credit card information and there is no need to manually process credit card payments.
WebReserv.com can do all that - and much more. First and foremost there is the automated credit card processing feature. Whenever a new reservation is made, WebReserv.com can automatically process the credit card as part of the reservation. If the credit card is not valid, or the transaction cannot be completed for any other reason, the reservation is refused.

Virtually all common credit cards can be accepted, including MasterCard, Visa, American Express, Discover and many more. You can decide which cards you will accept and which ones you don't want to accept.
In addition to the automated processing during the reservation process, you can use the ePay Virtual Terminal to process additional credit card transactions, such as payment for additional items or services. The virtual terminal can also be used to process refunds.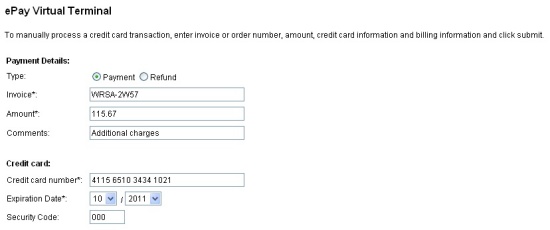 WebReserv.com automatically groups all payments and refunds related to the same reservation code, so it's easy to keep track of payment activities related to the same customer and reservation. You can see the transactions in the integrated transaction history.

All you need to get started with automated payment processing is a merchant account. We have partnered with National Merchant Alliance to provide cost-effective merchant accounts that can be used for all your merchant account needs. Log on to your WebReserv.com account and go to http://www.webreserv.com/epayoverview.do to get started with automated payment processing.
New features
Required days
A new feature on WebReserv.com makes it easy to specify required days. For example, you can specify that if a product is reserved for Friday it must also be reserved for Saturday (or Saturday and Sunday). This rule is used commonly in the hospitality industry (hotels, motels, bed & breakfasts) as well as RV rentals and some boat rentals. To set required days, go to setup - product - reservation rules.

Note that this setting is different from the required days field on the rate setup. This setting controls the minimum reservation requirement for a product. The required days on the rate setup specifies whether a rate is valid for a certain day(s). For example, if you allow single-day reservations, but provide a discount for Friday-Sunday reservations, the best way to do this is to create a rate list specifically for Friday-Sunday reservations.
Minimum length
With WebReserv.com, it's always been possible to specify a minimum length on a booking. Bookings shorter than the specified time would not be allowed. The new reservation handling rule makes it possible to allow bookings shorter than the minimum time, but the rate will be calculated as if the booking was for the minimum time.

To set the minimum length for a product, go to setup - product - reservation rules.
Deposit Information
A new field, deposit information, can be used to clarify deposit rules. Go to setup - products - Tax/Deposit and enter your deposit rules, if any. The deposit rules are shown with the reservation information during the reservation process.

Useful tips
Tips & Tricks: Fixing the calendar icons
Depending on your customer settings and reservation rules, you may experience that the date icon doesn't align with the rest of the fields on the reservation widget as shown in the screen shot below.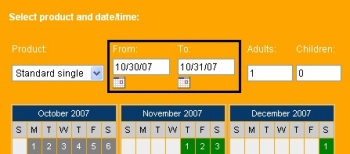 The icons are pushed down below the date fields because the width of the reservation widget is too small. Fortunately, it's very easy to correct and get the date icons aligned. To correct the date icons, open the HTML file for your website and look for the width of the reservation widget (IFRAME).

Change the width to be about 100-150 greater than the existing width. In most cases a new width of about 600 will be sufficient to get the icons aligned. After changing the HTML files, save it and test it to make sure that the date icons are shown correctly as shown below.

For more tips on the reservation widget, check out the Resource Center at Resource Center
Have a question? Write us and let us know.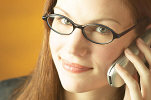 We want to hear from you
We always want to hear from our customers. Your suggestions are invaluable for us to continue to make WebReserv.com even better. If you have ideas for features that can help you run your business smoother, let us know by sending your thoughts and suggestions to support.

We look forward to hearing from you.